Stamina Magnetic Recumbent Bike [Great Actionable Review]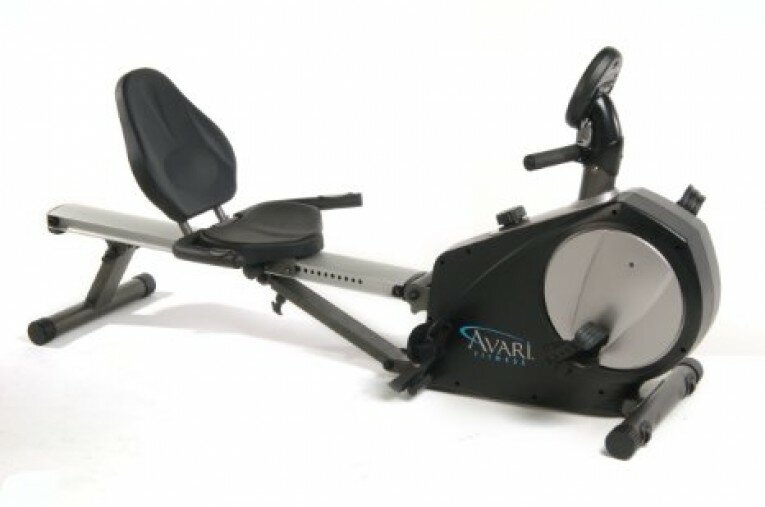 The Stamina rowing machine is also known as Magnetic Recumbent Bike / Rower offers users three different types of exercise on one machine. With the rower, users can exercise their entire body with its innovative rowing technology. With the recumbent bike, users can focus on working their cardio and on their lower body – strengthening and toning thighs, hips, and buttocks – in a low impact way. Users can also strength train specific muscles using the machine's pulley system. Our rowing machine reviews have confirmed all the benefits mentioned.
Stamina Products, Inc. is determined to give their customers products with combined cutting edge innovation, quality, and affordability. Since 1987, the company has focused on supplying quality and value to the fitness and leisure markets. Their mission is to outperform competitive companies by successfully teaming with partners and maintaining communication, consistency, superior customer service, and active marketing campaigns.

Stamina Conversion II Recumbent Bike/Rower
Stamina Rowing Machine Recumbent Bike Specifications and Features
The Conversion II is both a recumbent bike and a rower. You can use the pulley to strengthen your upper body including bicep curls, triceps kickbacks, and forearm curls.
The stamina rowing machine offers eight levels of magnetic resistance. It also has an electronic monitor with a large LCD for easier reading. The monitor can track speed, distance, time, calories burned, and pulse.
There is a built-in hand pulse sensor in the grips that measure heart beats per minute.
The seat and seat back are made of molded foam pad for added comfort.
The rowing pedals rotate and have foot straps that hold your feet securely in place while you exercise.
The rowing beam is made of extruded aluminum, while the rest of the machine is made of sturdy steel. The machine is foldable and has wheels for easy transportation and storage.
Resistance:
This machine uses a magnetic resistance. It utilizes electromagnets to slow the spinning flywheel and offering resistance to your workout.
Each time the user rows, bikes, or pulls on the pulley, he or she is causing the flywheel to spin in its housing. Magnets in the housing are used to slow the flywheel. You will have to work harder because the magnets slow the flywheel. Magnetic resistance is quiet. It is great for those living in an apartment and young children.
Assembly:
The Conversion II is 75.5" x 20" x 27" while folded it is 35.5" x 20" x 56."
Machine Weight:
The Conversion II weights 103 lbs, while its maximum weight limit is 250 lbs.
Warranty:
The manufacturer covers the frame for three years, while parts are warranty is 90 days.
The Good
The Conversion II is priced low. You are getting three machines in one. A bike, a rower, and an exercise pulley–this is a great buy!
The stamina rowing machine is easy to switch between bike, rower, and strength training.
The exercise pulley works both your upper and lower body. In magnetic resistance, there is no friction used, so the machine does not make noise.
Users can switch through eight levels of resistance. The fitness LCD is easy to read due to its big display and has an integrated heart rate tracker. The entire machine folds away within seconds. Caster wheels make the machine mobile. Compared to other bikes and rowers, this machine's padded bucket-style seat is comfortable.
The Bad
The Conversion II lacks in a few details. The integrated heart rate LCD works only in the recumbent bike mode. It does not work in
We noticed that rowing on this machine does not quite feel like rowing on a traditional machine. Also, the eight levels of resistance may not be enough for advanced bikers or rowers. Additionally, the footrests do not secure your feet completely. Because of this, your workout is at times interrupted by your feet slipping off the pedals.
Finally, we also noticed that the machine can become somewhat unstable when rowing intensely.
The Verdict
The Stamina Conversion II is a great home gym equipment. It excercises your cardiovascular system, your legs, buttocks, back, torso, shoulders, and arms.
This machine helps users lose and maintain a healthy weight. It is easily portable and easy to transition from bike to row to exercise pulley modes.
Users should be careful with the position of their feet on the pedals, as feet can easily slip off of them. It is somewhat unstable. Advance rowers may want to look at other machines that are more stable .
Also read our review on the Stamina Avari Magnetic Rower!

Stamina Conversion II Recumbent Bike/Rower